Wednesday 25 February 2015
Uzbekistan to Participate to Expo Milano 2015
Keywords:
0 forum post
(AzerNews) – Uzbekistan will present its own national pavilion covering an area of 500 m² at Expo Milano 2015 world exhibition. The exhibition will be attended by investment, foreign trade companies, organizations representing consulting, transport services, representatives of small business and private entrepreneurship.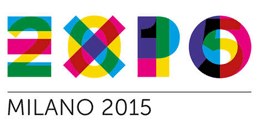 Uzbekistan's pavilion will stand out with national colour and include four sections: Economy, Agriculture, Food Industry and Culture and national dishes. Companies and enterprises of light, chemical, textile, pharmaceutical, engineering, metallurgy, construction industry, agriculture, food products, consumer goods and furniture will present their products in the stands of these sections.
Uzbek Government hopes that Expo Milano 2015 will enhance the image of the country in terms of economic potential and will permit to study the international demands for food industry, find new partners, expand the geography of exports, as well as further development of trade and economic, scientific and technical and cultural cooperation with Italy.
Expo Milano 2015 is the Universal Exhibition that Milan, Italy, will host from May 1 to October 31, 2015. Over this six-month period, Milan will become a global showcase where more than 140 participating countries will show their technology. In addition to the exhibitor nations, the Expo also involves international organizations, and expects to welcome over 20 mln visitors to its 1.1 mln m² of exhibition area.