Wednesday 17 March 2021
Lukoil to Invest $2 bln on further Developments in Uzbekistan
Keywords: Kandym-Khausak-Shady-Kungrad, Russia
1 forum post
TASHKENT (UzReport) — Russia's leading oil and gas company, Lukoil is intending to deliver the second investment cycle in Uzbekistan, which will amount to $2 bln, as President Shavkat Mirziyoyev received the General Director of the company Vagit Alekperov on March 16.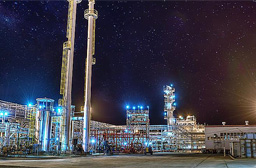 The funds are set to be used to reduce the decline in gas production at the fields in South Gissar and the Kandym group.
The parties reviewed the efficiency of existing projects and agreed to expand strategic cooperation.
Lukoil is one of the largest investors in the economy of Uzbekistan, with over $10 bln of investments. The Kandym gas processing plant has a capacity of over 8 bln m³ of natural gas. The development of the Hauzak and Shady fields, as well as the South-Western Gissar is underway.
Uzbekistan is one of the core regions of Lukoil's operations. Lukoil has conducted business in the country under production sharing agreements (PSA) made with regard to the projects of Kandym-Hauzak-Shady and Gissar. The Company's strategic partner in these projects is the National Holding Company (NHC) Uzbekneftegaz.