Tuesday 23 March 2021
Kakzkhs Invest $9.5 mln in Hampton Inn in Tashkent
Keywords:
0 forum post
TASHKENT (UzReport) — Kazakh company BI Group is intending to invest $9.5 mln into the construction of a Hampton Inn hotel (by Hilton) in the Uzbek capital.
It will house 120 rooms and a business centre. The project is to start in May of this year, the commissioning is scheduled for June 2022.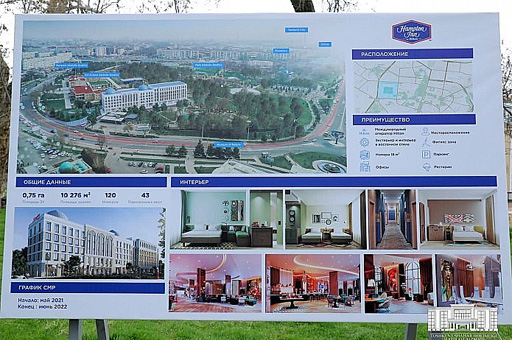 March 20 saw the ceremony of laying the time capsule in the foundation of the future hotel.