Wednesday 31 January 2018
Uzbekistan's Security Chief Sacked
Keywords:
0 forum post
ALMATY (Reuters) — Uzbekistan's state security chief Rustam Inoyatov has been dismissed, state-run newspaper Xalq So'zi reported on Wednesday, five weeks after President Shavkat Mirziyoyev said he would reform the intelligence service as it had become too powerful.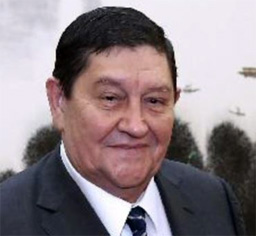 Inoyatov, 73, a former Soviet KGB officer, led the powerful SNB security service since 1995 and was a key player in the Uzbek government. He has been replaced by Ikhtiyor Abdullayev, previously prosecutor general, Xalq So'zi reported.
During an end-of-year address last December Uzbekistan's President Shavkat Mirziyoyev said the outmoded security service should be overhauled to "be on guard for our external and internal security."
The hugely powerful security service chief was widely viewed as a potential kingmaker when Mirziyoyev's predecessor, Islam Karimov, died of a reported stroke in 2016. He was still believed to wield significant powers in the immediate aftermath of Karimov's death but appeared to grow isolated as Mirziyoyev moved to consolidate his power and appointed allies to head the key defence and interior ministries last year.
Mirziyoyev, 60, served as Karimov's prime minister for 13 years, and emerged as Uzbekistan's new leader quickly after the death of the strongman whose rule of nearly three decades began during the late Soviet era.
Uzbekistan's foreign ministry had no immediate comment on the report.
According to business and diplomatic sources, Mirziyoyev, who became president in late 2016, effectively shared power with Inoyatov.
Abdullayev, 51, is a career lawyer and has previously worked as a judge and a presidential adviser.