Monday 23 September 2019
Uzbekistan at the Top of the World Boxing Championship
Keywords:
Tashkent (Satrapia) — Uzbekistan finished first in the overall ranking of the World Boxing Championship, reports.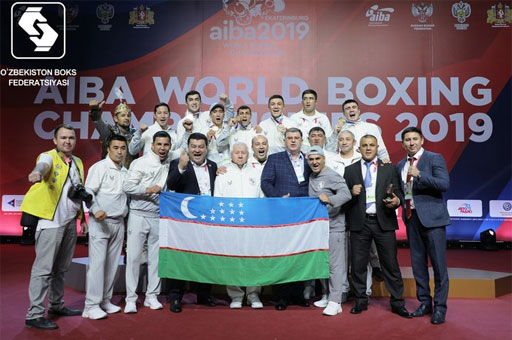 Uzbek athletes won 5 medals at the 20th World Boxing Championships in Yekaterinburg (Russia): three gold, one silver and one bronze medal. In the overall ranking, Uzbek athletes took first place among 79 teams worldwide. 362 of the best boxers in the world took part in the championship, the press service of the Uzbekistan Boxing Federation stated in a statement.
As reported, Zoirov Shahobiddin (up to 52 kg), Mirzakhalilov Miraziz (up to 57 kg) and Jalolov Bahodir (+91 kg) each won the gold medal and became World Boxing Champions. For his part, Ruzmetov Dilshodbek (up to 81 kg) won the silver medal, and Baturov Bobousmon (up to 69 kg) a bronze.