Thursday 19 July 2018
Plaza Hotel to Invest $100 mln in Uzbekistan
Keywords:
0 forum post
Tashkent (UzTAG) — The German company Plaza Hotel Group GmbH will invest $100 mln in Uzbekistan to build a chain of hotels under the brand Best Western .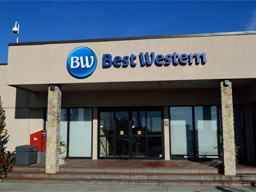 According to the press service of the hokimiyat of Tashkent, the company intends to invest $100 mln to build hotels in large cities of Uzbekistan. For 3-5 years the company will build from 6 to 8 hotels.
Best Western International, Inc., operator of the Best Western Hotels & Resorts brand, operates over 4,100 hotels and motels worldwide. The chain, with its corporate headquarters in Phoenix, Arizona, operates more than 2,000 hotels in North America. On its part, the Plaza Hotel Group, founded in 2013, has as its core competence the running of their own and leased business hotels. Currently, the group owns 32 establishments in Germany, Austria and the Czech Republic. They have a total of over 4,000 rooms and approximately 900 employees.