Sunday 28 February 2021
Dostum Returns to Kabul
Keywords: Afghanistan conflict
3 forum posts
KABUL (Pajhwok Afghan News) — Former vice president Marshal Abdul Rashid Dostum has returned to Kabul, with a clarion call for political unity in Afghanistan.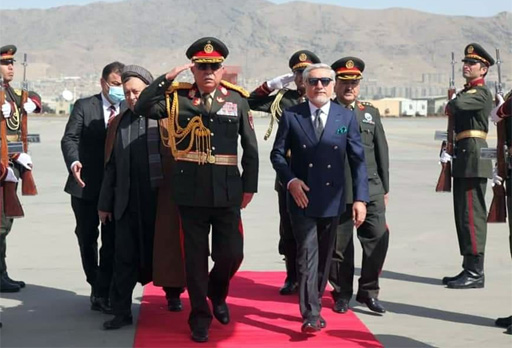 He was accorded a warm welcome by at the Hamid Karzai International Airport by senior political figures, including High Council for National Reconciliation chief Abdullah Abdullah. Presidential advisor on security and political affairs Mohammad Mohaqiq and several other leaders were also present at the airport to welcome the Uzbek strongman.
Following his arrival in the capital after 20 months, the ex-VP hit out at the Taliban and Haqqani Network for killing innocent citizens. Both rebel outfits would be defeated, he vowed.
Suggesting a political consensus on the Afghan peace process, Dostum said: "We are at a critical juncture and the president must bring politicians together"/
There was a unique opportunity for peace in Afghanistan, he told the inaugural meeting of the High Council of Government. Before the meeting, Dostum said: "I have come here from Jawzjan province to meet President Ashraf Ghani and other political leaders." The panel operates under the High Council for National Reconciliation. About 20 political leaders, including Dostum, are part of the council.
During the Soviet-Afghan War in the 1980s, Dostum was part of the Afghan National Army and the regional commander of the country's north, commanding about 20,000 mostly Uzbek soldiers participating in battles against mujahidin rebels. In 1992, he deserted the Mohammad Najibullah government shortly before its collapse, joining the mujahidin, forming his Junbish-e Milli party and militia and becoming an independent warlord.
Dostum has been widely accused of committing atrocities, war crimes and massacres (Dasht-i-Leili massacre) in Afghanistan since 1980s. In 2018, the International Criminal Court (ICC) was reported to be considering launching an inquiry into whether Dostum had engaged in war crimes in Afghanistan.