Wednesday 24 February 2021
Afghan President Receives Uzbek FM
Keywords:
0 forum post
KABUL (UzReport) — Uzbek Foreign Minister Abdulaziz Kamilov was received by Afghan President Ashraf Ghani, in Kabul, on Tuesday. The Minister conveyed a message from Shavkat Mirziyoyev to the Afghan President.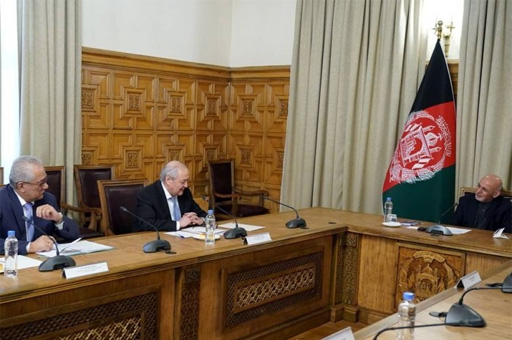 Ashraf Ghani, on behalf of the people of Afghanistan, expressed sincere gratitude to President Mirziyoyev for his all-round support in ensuring peace and stability on Afghan soil, restoring the country's economy.
The importance of inter-Afghan political negotiations for establishing long-term peace and ensuring security in the country was also emphasized.
The Minister of Foreign Affairs of Uzbekistan Abdulaziz Kamilov also met with the Minister of Foreign Affairs of Afghanistan Hanif Atmar.
Following Shavkat Mirziyoyev's rise to power in 2016, Uzbekistan has begun to view Afghanistan as an intrinsic part of Central Asia. Central Asian states are concerned by what is happening in Afghanistan, but they cannot contribute equally to its reconstruction. Tajikistan and Kyrgyzstan have weak economies and conflicting policies; Turkmenistan is usually neutral and isolated. Uzbekistan is best placed geographically and has the human and natural resources to take the lead, while joining forces with Kazakhstan, which has the largest economy in the region.