ISIS Spokesman Killed in Nangarhar Airstrike
Thursday 27 December 2018
KABUL (Pajhwok Afghan News) — The Islamic State of Iraq and Syria in Khurasan (ISIS-K) spokesman has been killed in an airstrike by foreign forces in eastern Nangarhar province, an official said on Thursday.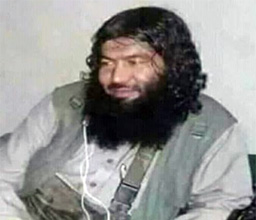 Nasrat Rahimi, deputy spokesman for the Ministry of Interior (MoI), said ISIS-K's spokesman Sultan Aziz Azam was killed in the airstrike in Haska Mena district of on Wednesday.
Rahimi said Azam was also in charge of recruiting militants for the terrorist group and was involved in killing civilians. Azam's three associates were also killed in the raid. There has been no word so far from Daesh in this regard.