Friday 25 January 2019
Head of Taliban's Political Office in Qatar Named
Keywords: Qatar
0 forum post
KABUL (Pajhwok Afghan News) — Senior insurgent Mullah Abdul Ghani Baradar has been appointed as head of Taliban's Qatar-based political office. Baradar, replacing Sher Mohammad Abbas Stanikzai, will now head Taliban representatives at talks with the United States in Doha.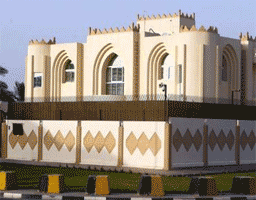 In a statement on Thursday, the militant movement said Baradar, a co-founder of the Taliban who was freed from a Pakistani prison last year, had been empowered to lead the political team. "This step has been taken to strengthen and properly handle the ongoing negotiation process with the United States", the statement added.
Baradar, who is due to leave for Qatar, has been named as Taliban's chief negotiator in the wake of America's call for senior rebel leaders to participate in the peace parleys.
Meanwhile, the Taliban replaced almost all their shadow governors, commanders and heads of different commissions.
The Taliban said Maulvi Noor Mohammad Saqib, education and training commission head, had been appointed as head of Dar ul-Afta (religious decrees). Maulvi Abdul Kabir has been named as head of religious affairs and recruitment commission and Mullah Abdul Manan as civilian casualty and complaint commission chief.
Maulvi Sakhaullah will lead Taliban's education and training commission, with Mullah Yunus Akhundzada heading the panel on NGO and company control. Abdul Jabbar will head the border commission.