Monday 12 November 2018
Afghan Protestors Claim Drone Killed 7 Civilians
Keywords:
0 forum post
GARDEZ (Pajhwok Afghan News) — Residents of the Zazai Aryub district in southeastern Paktia province of Afghanistan on Monday protested against what they claimed the killing of seven civilians in an American drone strike.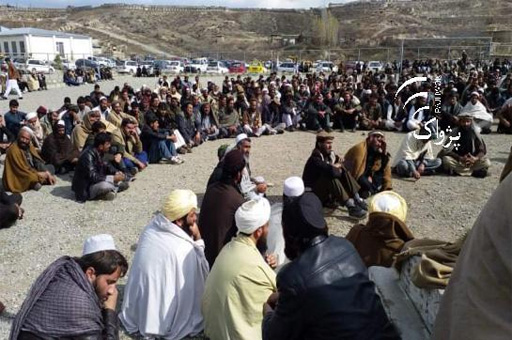 The protesting residents said the seven innocent civilians were killed in Alikhel area on Saturday.
Nasir, a resident of Alikhel area, said one child, three women and as many men were killed in the drone strike. He rejected officials' claims that the drone killed suspected armed men.
Haji Abdullah, one of the protesters, said foreign forces often targeted civilians in drone attacks and demanded an end to the practice: "Why innocent civilians are killed when the enemy is very clear. The killing of civilians causes anger among common people."
Naveed, a resident of the locality and a civil society activist, termed such attacks deliberate and said foreign forces often targeted civilians whenever some development occurred in peace talks between the government and the Taliban. He said such attacks were carried out to sabotage the peace talks and spread anger among common people.