Home > Turkmenistan > Turkmenistan: Regional Analysts Skeptical About EU Gas Deal
Turkmenistan: Regional Analysts Skeptical About EU Gas Deal
Monday 8 August 2011
Viktoriya Panfilova, who frequently writes on Central Asia for Russia's daily Nezavisimaya gazeta ("Independent Newspaper"), has an article posted this week quoting Azeri and Russian sceptics about the European Union reaching any kind of gas deal with Turkmenistan. Of course, Russians have every reason to be skeptical of the Europe-bound pipelines — they will circumvent Russia.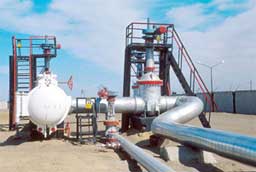 ---
View online : Source article
Any message or comments?