Monday 25 June 2018
Three-Month Oil Transit from Turkmenistan via Iran
Keywords:
0 forum post
TEHRAN (Mehr News) — Director General of Amirabad Ports and Maritime Organization (PMO) said that 67,000 tons of crude oil swap has been forwarded from Turkmenistan to neighbouring Iraq and Afghanistan via this port from March 21 to June 21.
Speaking in press conference for a seminar entitled Export Promotion via Caspian Sea, which will be held in Amirabad Port in late July, Siyavash Rezvani said:
Representatives of port and maritime sector from countries including Iran, Turkmenistan, Kazakhstan, Republic of Azerbaijan and Russia will participate in this prestigious event.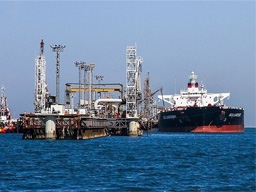 Among all other ports in Caspian Sea littoral states, Amirabad Port is home to 15 operating docks, he said, adding: "one of these docks is a row-row, in which a train enters into the ship docked at this port and returns to the rail network after reloading." Among the Caspian Sea littoral states, Iran, Russia and Kazakhstan own this type of quay, he highlighted.
The row-row wharf in Amirabad Port will be put into operation by Sept. 2018, he said, and put the current physical progress of the project at 98%.
Director General of Amirabad Ports and Maritime Organization (PMO) further added that "3,800 tons of various types of goods were loaded and unloaded from Amirabad Port in the past year, so that the port's new investment opportunities will be introduced to both domestic and foreign investors."