Thursday 15 September 2011
De La Rue Interested in Cooperation With Turkmenistan
Keywords:
0 forum post
ASHGABAD (Trend News Agency) – Turkmen President Gurbanguly Berdimuhammadov receives Tim Cobbold, the head of the British company De La Rue, as well as its Area Sales Director Stephen Prior, the Turkmen government said on Thursday.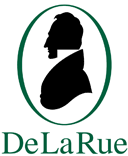 Cobbold, whose name is directly associated with the development of the national manat, made concrete proposals to further expand the mutually beneficial cooperation.
"In particular, one of the main topics of discussion was the possibility of producing paper banknotes, the production of which is based on local raw materials, including Turkmen cotton, which is famous for its high quality," the report says.
According to the report, the Turkmen leader "fully supports this initiative".
Stressing the "special contribution of the British company in developing and issuing the banknotes with a high protection level, the Turkmen leader emphasized that the current effective turnover of the national currency – manat – is an indicator of the sustainable development of the state banking system and successful advancement of the country on the path of global economic integration," the report says.
De La Rue Plc (DLAR:LN) is the world's largest integrated commercial security printer and papermaker and a leading provider of cash sorting equipment and software solutions to central banks world wide. The Group is involved in the design and production of over 150 national currencies and a wide range of security documents including passports, driving licences, authentication labels and tax stamps. In addition, the Group manufactures sophisticated, high speed, cash sorting equipment. De La Rue also offers a range of specialist services and software solutions including government identity schemes, product authentication systems and cash management processing solutions.
De La Rue employs approximately 4,000 people worldwide.