Friday 12 June 2020
Unistream Cut Remittance Tariffs in Tajikistan by 40%
Keywords:
0 forum post
DUSHANBE (Avesta news agency) — In this challenging period, the money transfer service Unistream decided to support its customers in Tajikistan by reducing the fee for transferring money by 40% down to 30,000 Russian rubles from the checkouts of its own network.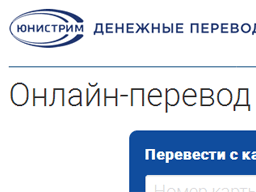 According to the National Bank of Tajikistan, the rate for money transfers with payment in rubles is no more than 0.95%. The new tariff will be valid until the end of August 2020. For transfers with payment in dollars and euros, Unistream has maintained a 0% rate.
Transfers can be made at a reduced rate at Unistream's own points. In Tajikistan, currency exchange is available at more than 1,200 locations in Dushanbe, Khujand, Bohtar, Kulyab, Istaravshan and other cities.
For customers who prefer to send money online, Unistream offers to use the Unistream card and a mobile banking service. The rate is 0.9%.