Monday 4 November 2019
Unfinished 5-star Hotel in Dushanbe Burns
Keywords:
0 forum post
DUSHANBE (Satrapia) - The 5-star Ismoili Somoni hotel under construction, located at 127 Rudaki Avenue in Dushanbe, in the downtown area, has been the victim of a fire.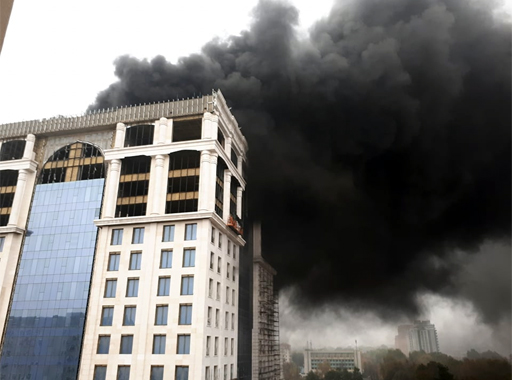 The main department of the fire service of the Ministry of the Interior stated that the cause of the fire was still unknown.
The Ismoili Somoni hotel has been under construction for more than 13 years in the centre of Dushanbe and is expected to be operational next year. It is famous for the fact that its construction is almost every year free of taxes and customs duties.