Wednesday 13 March 2019
Tajiks Oppose Rising Internet Prices
Keywords:
0 forum post
DUSHANBE (TajikTA) – Tajik Facebook users are mobilizing against the increase in the cost of Internet access in their country scheduled for March 27. They launched a flash mob "I'm against rising prices on the Internet!" with hashtag #я_против ("I'm against").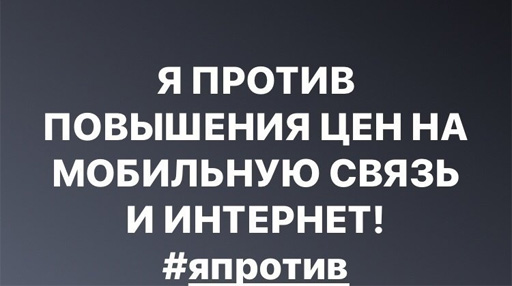 Indeed, Tajikistan's anti-monopoly service has ordered an increase in the cost of Internet access in the country by 60%. A megabyte of traffic will cost at least 5 dirham and a gigabyte 50 somoni (about $6), and by taking into account VAT of 18% and excise duty of 5%, at least 63 somoni. Currently, the average cost of 1 GB is 30 to 35 somoni. The Antimonopoly Service Ordinance On Electric Communication Rates will be promulgated as of 27 March.
Users of social networks hope that the authorities will hear their voices and reconsider their decision. For several days now, Alisher Alikhonov, in protest, has replaced his avatar with the inscription "I am against! We are against it! People are against it!"
Simultaneously with the flash mob, Internet users began collecting signatures during a call to President Emomali Rahmon. According to Alisher Shahidi, one of the active Internet users, 150 people have already signed their names on the Change.org website. However, according to him, this site has become inaccessible in recent days in Tajikistan.