Monday 5 November 2018
Tajikistan Proposes to Provide Fresh Water to the UAE
Keywords: UAE
0 forum post
DUSHANBE (State Investment Committee press service) — Tajikistan is offering to provide the United Arab Emirates (UAE) with fresh water.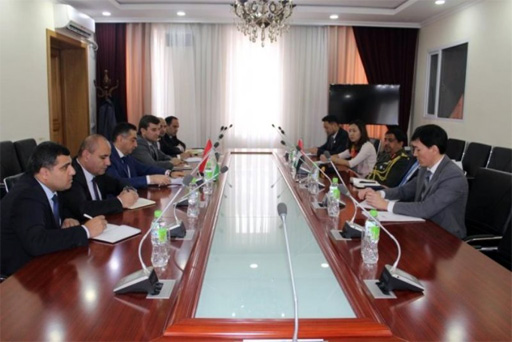 This proposal was expressed by the head of Tajikistan's Investment and Property Management Committee, Farrukh Hamralizoda, late last week at a meeting with the UAE Ambassador to the Republic of Tajikistan (resident in Astana), Muhammad Ahmad al-Jobiir. According to the State Investment Committee's press service, Hamralizoda has called for the creation of infrastructure to provide United Arab Emirates with Tajik agricultural products and drinking water.
The supply of fresh water, in particular from the water resources of Lake Sarez, had already been proposed on several occasions by the Tajik authorities to other countries. This proposal was first made by President Rahmon at a meeting with Iranian President Manhood Ahmadinejad in 2013. At that time, an accord was signed for the construction of a 600 km-long water pipeline linking Tajikistan to Iran, pumping water from Lake Sarez to the Iranian province of Khorasan.
The President of Tajikistan presented a similar proposal at the end of last year during his visit to Jordan. In a speech he said:
About 60% of Central Asia's fresh water is formed in Tajikistan. Hundreds of thousands of kilometres of pipelines have been built to pump oil and gas around the world. Why not build a pipeline to bring fresh water from Tajikistan to Jordan.