Tajikistan GDP Expands 7.4% in 2011
Tuesday 17 January 2012
DUSHANBE (Reuters) – Economic growth in Tajikistan accelerated to 7.4% last year from 6.5% in 2010, the state statistics agency said on Monday.
Annual inflation slowed to 9.3% in 2011 from 9.8% in the previous year, data released by the agency showed. However, industrial production growth of 5.9% was slower than the 9.7% expansion recorded a year earlier.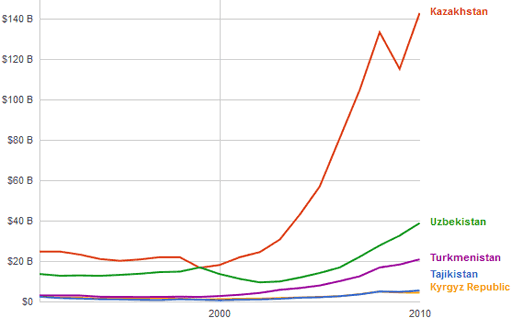 The economy of Tajikistan relies on remittances from around 1 million migrant workers and revenues from aluminium and cotton exports. The agency said Tajikistan's gross domestic product at the end of 2011 stood at around US $6.5 billion. The country's external trade deficit widened to $1.9 billion from $1.5 billion a year earlier.
Aluminium accounted for 55% of Tajikistan's total export revenues last year, the agency said, while cotton contributed 16%.
Imports of natural gas from Uzbekistan rose 3% in volume and 16% in cost last year.