Tuesday 14 May 2013
Tajik Air to Resume Flights to New Delhi
Keywords:
0 forum post
DUSHANBE (Asia-Plus) – Tajikistan's flag carrier airline, Tajik Air, intends to resume flights to New Delhi, India. The first flight since suspension is scheduled for May 3. It will be operated once a week – on Fridays. A ticket for the flight costs 1,450 somoni.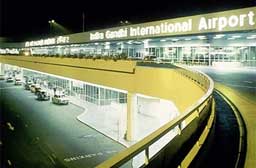 Dushanbe-New Delhi route was opened on June 29, 2012 but Tajik Air suspended it on September 27, 2012 due to lack of passengers.
Tajik Air (Tajikistan Airlines) is the national airline of Tajikistan. The airline has its main hub at the Dushanbe airport, and it retains a secondary focus point at the Khujand airport. Tajik Air serves mainly Russian cities (Irkutsk, Moscow, Novosibirsk, St Petersburg, Samara, Sochi, Surgut, and Yekaterinburg). Its other international destinations are: China (Urumqi); Iran (Tehran, Mashhad); Kazakhstan (Almaty); Kyrgyzstan (Bishkek); Pakistan (Karach) and United Arab Emirates (Sharjah).
The company is the sixth oldest airline in the world still in operation. It started operations on September 3, 1924 as Tajik Aviation. Its first route was Bukhara to Dushanbe, served by Junkers F-13 aircraft.