Tuesday 16 October 2018
International Film Festival opens in Dushanbe
Keywords:
1 forum post
DUSHANBE — The 8th Didor (دیدار) International Film Festival opens today, October 16, in Dushanbe and will run until October 20. The international competition program will be judged by an international jury composed of: Peter Scarlet (USA), Ashimova Diana (Kazakhstan), Daniel Tsust (Switzerland).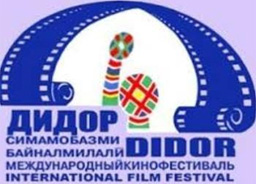 The festival is dedicated to the memory of the outstanding Tajik cinematographer Tohir (طاهر) Sobirov. A retrospective show of the best films of the master will be organized in his honour. According to the festival organizing committee, the festival is being held with the support of the Government of Tajikistan, the leadership of the state enterprise Tajikfilm, the grant support of the Swiss Cooperation Office in Tajikistan and the branch of the International Organization of the Open Society Institute assistance fund in Tajikistan.
This event is limited to gaming (art) and animated films, and next year is expected to hold a festival of documentary films called Didori Rostin (دیدار راستین, "Didor truthfulness").
This year, the organizers have put together a program of short and full-length feature films. Of the more than 100 films received by the IFF "Didor-8", 70 were selected in its various programs. Of them, for the international competition of full-length films — 9, short films — 12. The remaining films are selected for other programs.
The program "Afghan Cinema", along with a full-length film (Black Kite) and a short film (Boy-camel), under a special program with a research and comparative goal, exhibited works of students of the Faculty of Cinema of the Kabul University.
This year in the "Competition of national films", the cinema of Tajikistan is presented separately and is made up of films by young Tajik filmmakers.
As an addition to both the Afghan and the Tajik programs, samples of animated films of the two countries are presented. All this is offered to the viewer for comparison.