Monday 30 July 2018
Four Western Cyclists Killed in Tajikistan
Keywords:
0 forum post
DUSHANBE (Asia-Plus) — Four foreign cyclists were killed and three others injured during a bike tour in Danghara district on Sunday when a car hit them before fleeing the scene. Tajik authorities announced later that there had been one arrest and the deaths of two other suspects during a special operation launched to find those responsible for the deadly hit-and-run incident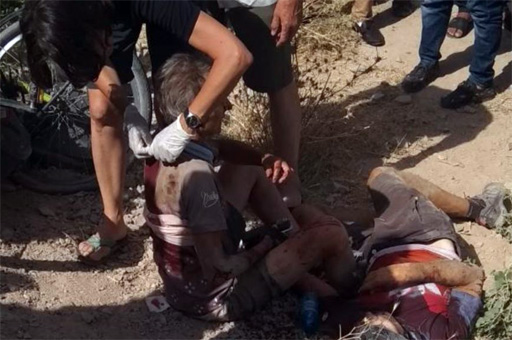 According to the Interior Ministry's website, the incident took place at around 3:30 PM in the Sebiston Jamoat, some 150 km south of Dushanbe.
Three foreigners reportedly were killed at the scene and another died in hospital. Three other tourists sustained various injuries and received medical treatment in hospital. Two Americans and two Dutch nationals were reportedly among four tourists killed. The nationalities of the injured cyclists are not clear. A statement from the U.S. Embassy in Dushanbe said:
Due to privacy concerns, we are unable to share further details. Our condolences go out to the victims' families, and we will continue to work with Tajik authorities in the ongoing investigation.
Police launched a special operation to hunt for the driver. The Interior Ministry says a 21-year-old man was detained in connection with the alleged hit-and-run and two other suspects resisted arrest and were killed yesterday evening. One other suspect reportedly escaped arrest and he is currently wanted by police.