Wednesday 4 July 2018
The Italian Elections and the Future of Gas TAP
Keywords:
0 forum post
The final TAP is being threatened to be switched off not in Moscow, but in Rome this time.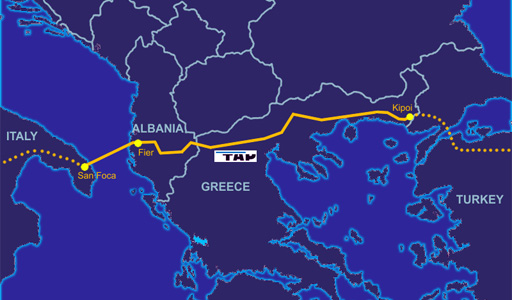 The Trans Adriatic Pipeline (TAP) is a pipeline project to transport natural gas, starting from Greece via Albania and the Adriatic Sea to Italy and further to Western Europe. The pipeline would be supplied by natural gas from the second stage of the Shah Deniz (Azerbaijan) gas field development in the Azeri section of Caspian Sea through the South Caucasus Pipeline and the planned Trans Anatolian Pipeline (TANAP). Since it will enhance energy security and diversify gas supplies for several European markets, the TAP project is supported by the European institutions and seen as a "Project of Common Interest" and a part of the Southern Gas Corridor.
This article by Geopolitical Monitor examines the prospects for the Trans-Adriatic Pipelines (TAP) within the context of the political-economic forces surrounding it, circumstances underlined by the recent declaration of new Italian minister of environment that the EU-backed TAP project is "pointless". The article will then reflect on which logic will ultimately prevail: the geopolitical or the commercial one.
---
View online : TAP Pipeline: Look Who's Switching Off the Gas This Time