Swedish TeliaSonera and Tele2 Dispute Kazakh Market
Saturday 25 April 2015
Keywords:
STOCKHOLM (Reuters) – A battle being played out in Kazakhstan between Sweden's two leading mobile operators has intensified this year as Tele2 slowly makes up ground on market leader TeliaSonera.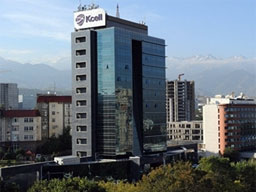 Tele2 added 428,000 new customers in the country in the first quarter of 2015, while TeliaSonera's Kcell lost 363,000. Market leader Kcell had 10.8 mln customers in Kazakhstan by the end of the quarter while the N° 3 player Tele2 had 3.7 mln. The other two operators are Altel, owned by fixed-line monopoly Kazakhtelecom, and Beeline Kazakhstan, owned by Vimpelcom. Tele2 entered the country through an acquisition in 2010 while it still had business in Russia. TeliaSonera's presence stems from the 2002 merger between Telia and Finland's Sonera which had interests in the region.
The region that TeliaSonera calls Eurasia – Kazakhstan, Azerbaijan, Uzbekistan, Tajikistan, Georgia, Moldova and Nepal – has long been a growth engine for Sweden's largest carrier and accounted for 20% of group sales last year. TeliaSonera posted group first-quarter core profit largely in line with market expectations on Tuesday. In the Eurasia region, it returned to growth after a first-ever drop in the fourth quarter as an ailing Russian economy weighed.
Meanwhile, Tele2's quarterly core profit beat expectations, boosted by continued good growth and higher profits in its home market. Kazakhstan accounted for 6% of Tele2's group revenue in the quarter and 7% of TeliaSonera's.
TeliaSonera said it needed to boost its competitiveness in Kazakhstan as it was losing market share. "It doesn't look pretty at all", Chief Executive Johan Dennelind told a conference call. He added Kcell had introduced new price plans and that he was confident it would start gaining market share again this year.