Home > Kazakhstan > Shahrat Nuryshev Dismissed from Position of National Coordinator for SCO (...)
Shahrat Nuryshev Dismissed from Position of National Coordinator for SCO Activity
Saturday 21 February 2015
ASTANA (KazInform) – By Presidential Decree Shahrat Nuryshev is dismissed from the position of Kazakhstan's National Coordinator on SCO activity in connection with his appointment as ambassador of Kazakhstan to China.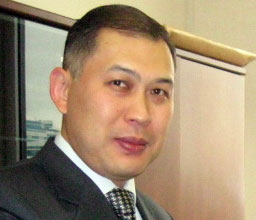 The Shanghai Cooperation Organisation or SCO, is an intergovernmental mutual-security organisation which was founded in 2001 in Shanghai by the leaders of China, Kazakhstan, Kyrgyzstan, Russia, Tajikistan, and Uzbekistan. Except for Uzbekistan, the other countries had been members of the Shanghai Five, founded in 1996; after the inclusion of Uzbekistan in 2001, the members renamed the organisation.
Its activities are:
Cooperation on security
Military activities
Economic cooperation
Cultural cooperation
Any message or comments?