Thursday 18 April 2019
Russian Mir Cards Accepted at Turkey's Top Banking Chain
0 forum post
MOSCOW (TASS) — The Turkish banking chain Turkiye Is Bankasi that has the largest nationwide acquiring network, has started accepting Russia's Mir cards, CEO of the Russian National System of Payment Cards (NSPC) Vladimir Komlev said on Thursday.
"We would like to announce that today is a great day. Mir cards are now accepted in Turkey. Yesterday, the testing was finalized. Turkey's biggest bank, Is Bankasi, with 6,500 ATM machines, and 10,000 e-commerce traders, now accepts Mir cards", he emphasized.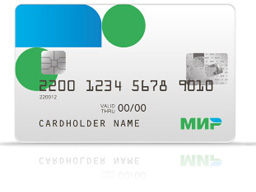 Mir is mainly promoted by the Russian government, with proposed legislation mandating that all welfare payments should be processed through the system. The system was devised in 2014 as a way to overcome potential blocks of electronic payments, after several Russian banks were denied services by US-based Visa and MasterCard because of the sanctions regime against them. The first cards working on the Mir system were launched in December 2015. Sberbank, Russia's leading bank, started issuing them in October 2016. By the June 2018, 37 mln Mir cards had been issued by 64 banks.