Saturday 10 June 2017
Qatar Pavilion Inaugurated at Astana Expo
Keywords:
0 forum post
DOHA (Gulf Times) — The Qatar pavilion at Expo 2017 Astana, Kazakhstan, was inaugurated yesterday by Ahmed bin Ali al-Tamimi, Qatar's ambassador to Kazakhstan. The expo continues until September 10 under the theme Future Energy.
The Qatari pavilion at the expo has been set up by a special committee formed by the MEC. Some 18 international organisations and over 100 countries are taking part in this expo, with the number of visitors expected to exceed 5 mln people.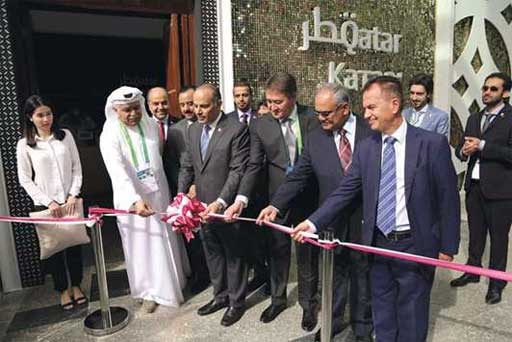 The Qatari pavilion, spread across 457 m², highlights a number of distinguished projects in the field of energy conservation and enhancements achieved through green technology. In addition, the pavilion will be an effective platform for promoting the tourism and business potential of Qatar through the participation of different state entities, the Ministry of Economy and Commerce (MEC) has said in a statement.
The pavilion also provides a good opportunity to present a number of activities and cultural programmes reflecting the Qatari heritage and history, besides its promising future.