Friday 5 March 2021
Opening of 14th ECO Summit Virtually
Keywords: ECO
4 forum posts
PARIS (Satrapia) — The 14th Summit of the Economic Cooperation Organization (ECO) will be held virtually today (Thursday), and Prime Minister of Pakistan Imran Khan will open the Summit in Pakistan's capacity as the Chair of the 13th Summit, the Foreign Office said.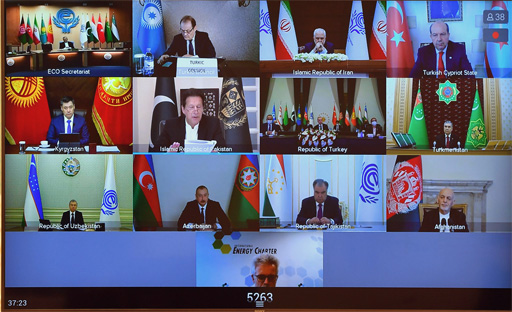 Turkish President Recep Tayyip Erdogan chairs the 14th Summit. Its theme is "Regional Economic Cooperation in the Aftermath of Covid-19". The leaders of Afghanistan, Azerbaijan, Iran, Kazakhstan, Kyrgyzstan, Pakistan, Tajikistan, Turkey, Turkmenistan, and Uzbekistan are participating in the virtual meeting.
At the same time, the first meeting of the university chancellors of the ECO region is held in Tehran's Allameh Tabatabai University (ATU). In this meeting, the presidents of 17 universities from 10 ECO countries will discuss ways to expand scientific cooperation.