Friday 27 May 2011
New Libray in the University Sakura Shukugawa
Keywords:
0 forum post
Otemae University Sakura Shukugawa Campus Design by Nikken Sekkei Ltd., in Otemae, Japan.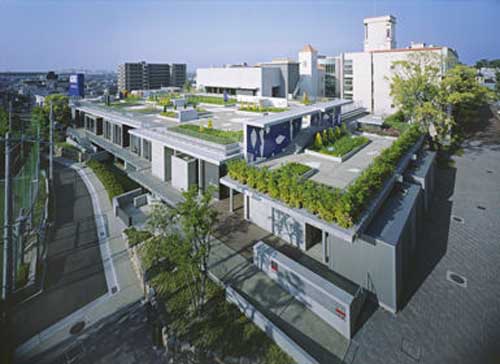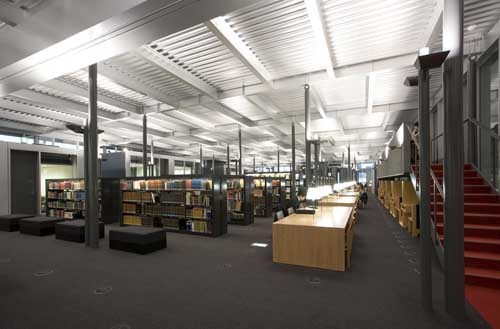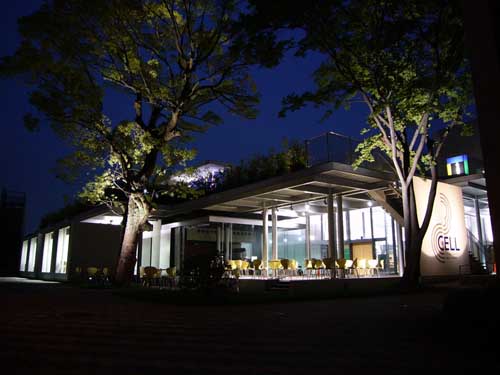 Designed by Nikken Sekkei Ltd, this new type of library developed in cooperation with the university, functions as a platform inducing a variety of consciousness and discovery of learning, and working as the core of campus environmental formation which stimulates the motivation for study.
The library is located almost in the centre of the campus which will extend in the future. The library designed as the "melting pot of learning" and intended to link adjacent school buildings consists of a low and wide building, and its external form is determined by the concept to leave and utilise existing trees to the most extent, and assure the maximum building area.
Due to its noticeable configuration achieved by the transparent appearance and freely accessible peripheral deck, the library function as the campus hub to link adjacent school buildings visually and through circulation lines. With its main function as library and a configurable layout which allows interoperation with various spaces s inside the library and arbitrary use methods, the library is intended to generate new use methods beyond conventional libraries.
The Media-Library Cell is the flagship model as a place to practice small-group instruction with its educational system, Unit free-choice system, based on newly established academic plan. The term CELL indicates the abbreviation of "Communication & e-Learning Library". The name is adopted under the intention to respect the individual personality of each person, and generate new learning methods and collective knowledge through self-questioning and various dialogues.