Sunday 6 November 2011
MEROS Auction to Help Draw Attention to Cultural and Historical Legacy
Keywords:
0 forum post
On October 27, Tashkent Clock Tower hosted an auction of MEROS Association of Antiques organized in conjunction with Christie's (UK), the world's largest auction house. The auction was led by British auctioneer Edward Rising. The lots included traditional and applied art items.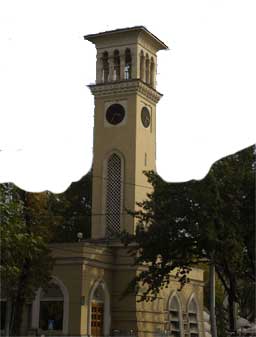 The goal of the auction is to draw public attention to issues in preserving and collecting historical and cultural artefacts, advocate national cultural values, develop auction-related activities in Uzbekistan and contribute to the formation of prices of antiques.
The proceeds from the auction will go toward research and archaeological excavations overseen by the MEROS Association in an effort to contribute to the study of Uzbekistan's historical and cultural legacy. The research involves archaeologists, historians, scholars as well as young specialists and history students from Uzbek universities.
Meros Association of Antiques of Uzbekistan is a non-government non-profit organization based on a voluntary contribution of collectors and organizations which are interested in arts and preserving cultural heritage. The full name of the Association is "Multi Earned Rare Of the Society" or "MEROS" which in translation from Uzbek means "heritage".