Friday 14 July 2017
KazTransOil to Directly Control Batumi Sea Port
Keywords:
0 forum post
ALMATY (Interfax-Kazakhstan) – JSC KazTransOil voluntarily liquidated its subsidiary Batumi Terminals Limited in order to optimize its asset management structure, the company said.
In February, 2008 "Batumi Industrial Holdings" subsidiary company of KazTransOil, acquired the right of long-term management of Batumi Sea Port, as well as purchased Batumi Oil Terminal.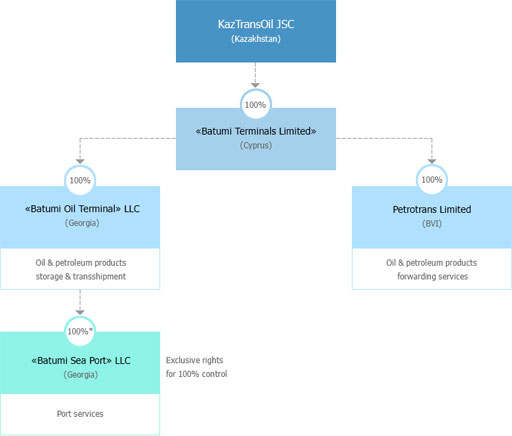 Batumi Sea Port historically represents logistics centre of the Caucasus region. Particularly this was the very first port, owing to which Georgia has always had the function of the transit country. Today Batumi Sea Port plays an important role in the life and development of the region. Having the status of the deepest-sea port in Georgia, it offers different types of services to its clients and partners. Incorporation of several facilities, including oil-loading terminals, container berths, ferry docks, dry cargo berths as well as the berths for passenger liners makes Batumi Sea Port multifunctional and an important facility for the region and for the country in whole.