Thursday 8 November 2018
Kazakhstan to Open Trade Offices in 10 Countries
Keywords:
0 forum post
ASTANA (Astana Times) — The Ministry of Foreign Affairs of Kazakhstan, Kazakh Export and the National Chamber of Entrepreneurs (NCE) Atameken recently signed a memorandum of understanding and agreed on a joint action plan to boost exports. The key initiative includes opening Kazakh foreign trade offices in 10 countries next year, said Vice Minister for Investments and Development Kairbek Uskenbayev at an Oct. 30 briefing at the Ministry of Foreign Affairs.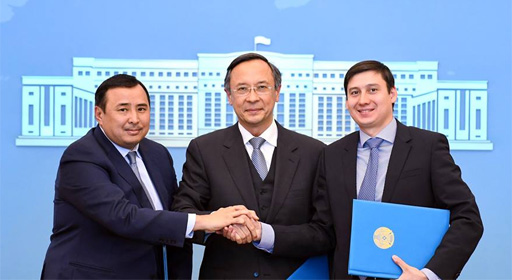 The Kazakh Chamber of Commerce will open trade offices next year in Belarus (Minsk), Kyrgyzstan (Bishkek), the Russian Federation (Kazan, Moscow, Yekaterinburg), United Arab Emirates and Uzbekistan (Tashkent), said Uskenbayev. The ministry plans to open additional offices in countries within the Eurasian Economic Union (EAEU) and European Union (EU).
The trade offices will support promoting exports, attracting investment, tourism, transport and logistics. The Kazakh government will allocate approximately 500 bln tenge ($1.35 bln) to back concessional lending, pre-export financing and state guarantee provisions in the next three years.
Kazakhstan currently offers more than 800 manufactured goods in 113 countries. In the last few years, the country added 46 new products to its list of exported goods. During the first half of this year, Kazakhstan commissioned more than 50 investment projects, including nine export-oriented ventures. The plan for the rest of the year is to commission more than 25 export-oriented investment projects.
Kazakhstan's export potential increased by 31% to $48.3 bln in 2017 compared to the previous year. The non-primary sector accounted for $15.6 bln and the trend is continuing in the upward direction. The first nine months of the year showed a 28% growth, compared to the same period last year, to $44 bln.