Friday 26 March 2021
Kazakhstan Launches Assembly of KIA Cars
Keywords: South Korea
6 forum posts
NUR-SULTAN / ex ASTANA (Interfax-Kazakhstan) — SaryArkaAvtoProm LLP launched a car assembly line that will produce 20,000 KIA cars a year. The project was implemented in the framework of industrial cooperation with KIA Motors Corporation.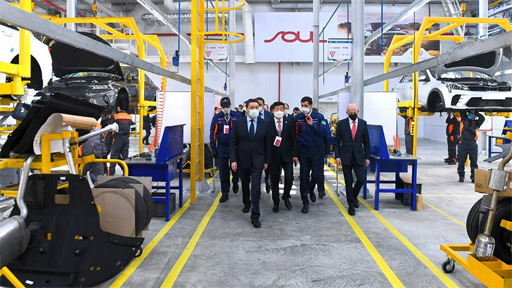 Mr. Jin-Ha Kim, President of KIA Motors Russia and CIS LLC declared:
The CIS market plays a significant role in our development, and Kazakhstan is one of the most priority regions for further growth.
The joint production will make KIA one of the most affordable cars on the market in the country. This has been made possible, among other things, by a special loan programme of the Eurasian Bank.
Owners of new cars will benefit from a factory warranty of 5 years.
Kostanay plant accounts for more than half of all vehicles manufactured in the country in 2020.