Thursday 18 October 2018
Kazakhstan Donates $4.5 mln for the Renovation of al-Zahir Baybars Mosque in Cairo
Keywords: Egypt
0 forum post
ASTANA (Kazakh MFA press service) — The government of Kazakhstan has provided $4.5 mln to fund the restoration of the Mosque of al-Zahir Baybars in the Egyptian capital Cairo, Kazakh Ministry of Foreign Affairs said. The mosque was built by the Mamluk Sultan al-Zahir Baybars al-Bunduqdari (r. 1260-1277).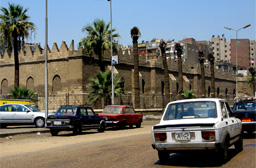 Kazakh Ambassador to Egypt Arman Issagaliyev, Minister of Antiquities of Egypt Khaled al-Anani, general contractor — CEO at Arab Contractors Mohsen Salah, members of Parliament, heads of state agencies, journalists, scientists, historians and the locals took part in the ceremony, the Kazakh Ministry of Foreign Affairs press service reports.
The Cairo's second largest mosque is an important historical place of Egypt as well as the symbol of close ties between the two nations. Kazakhstan's authorities and people pay great attention to completion of the project as part of the agreements reached by the heads of state during the visit of President of Egypt Abdel Fattah el-Sisi to Astana in February 2016, Minister Khaled al-Anani said.
The total cost of restoration works is estimated at $12 mln. Kazakhstan allotted $4.5 mln while Egypt allocated about $5.6 mln. The renovation is expected to be finished in 18 months.
The Mosque is a square shaped, hypostyle mosque (flat roofed structure supported by columns). Today, the mosque lacks most of its defining features, including its dome, minarets, roof, and most decoration. The original dome did incorporate "spoils from a crusader fortress" to celebrate a victory of Islam and help the new Mamluk rule to establish religious legitimacy.