Thursday 21 March 2019
Kassym-Jomart Tokayev Sworn in as New President of Kazakhstan
Keywords:
0 forum post
Astana (IANS) — Kassym-Jomart Tokayev on Wednesday was sworn in as the President of Kazakhstan, following resignation of Nursultan Nazarbayev, 78, after almost 30-year rule on Tuesday.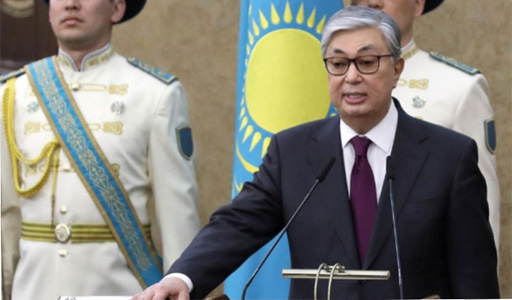 Tokayev who assumed the leadership of the country as President of the Senate took the oath in a plenary session of both Houses of Parliament. "I solemnly vow to serve the people of Kazakhstan, strictly comply with the Constitution, guarantee the rights and freedoms of citizens and faithfully exercise the high responsibilities of President of the Republic of Kazakhstan entrusted to me", the President said.
According to the Kazakh Constitution, Tokayev will serve as head of state until April 2020, when Nazarbayev's term was due to end.