Japan to Give Out $25 bln for Central Asia Development
Thursday 29 October 2015
Keywords:
ASTANA (TASS) — Japan will allocate some $25 bln for Central Asia's development within the next five years, Russia's TASS news agency reported Japanese Premier Shinzo Abe as saying during his visit in Kazakhstan on Tuesday.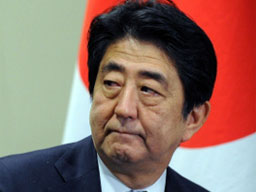 "In order to promote private investments and develop infrastructure, Japan will assist the Central Asian countries", Abe said, adding, "Japan sets an objective to create the opportunities for business for $25 bln in the next five years."
Tokyo will contribute in the Central Asia development "attentively taking into account all the needs and requirements of each country of the region."
"Japan will continue assisting countries of the region in the process of cooperation between public and private sectors in order to maintain open, sustainable and independent development", the premier said.
Earlier on Tuesday, Kazakh Minister of Investment and Development Aset Isekeshev said that after the Japanese premier's visit the two countries are expected to sign 14 cooperation documents total worth over $1.5 bln.