Friday 3 August 2018
France Hopeful for Delivery of 8 ATR Planes to Iran
Keywords:
0 forum post
TEHRAN (IrTAG) — The French Minister of Economy and Finance on Tuesday expressed the hope that the ATR aircraft manufacturer will be able to obtain permission from the US to supply eight aircraft to Iran before August 6.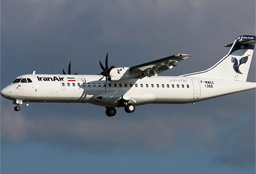 Bruno Le Maire said that he is negotiating with his American counterpart Steven Mnuchin about the economic activities of French enterprises, in particular, the manufacturer of ATR aircraft. "I am confident that the United States will give us authorization to deliver these planes" said Bruno Le Maire, Reuters reported.
Manufacturers of aircraft that use at least 10% of the parts produced in the US in their products decided to avoid sanctions because of trade in the Iranian market.
As a result of the cancellation of anti-Iranian sanctions by the Barack Obama administration in the spring of 2017, Iran Air ordered 20 ATR 72-600 aircraft and issued an option for the same number of aircraft. The aircraft manufacturer managed to transfer eight aircraft, after which the next US president, Donald Trump, imposed new sanctions on Iran, and the supply of the remaining 12 vehicles was suspended, IRNA notes.