Wednesday 22 August 2018
Facebook Deleted more than 650 Accounts and Groups Associated with Iran and Russia
0 forum post
TEHRAN — Facebook has removed 652 accounts, groups and pages for "coordinated unreliable behaviour" on the platform of this social network and the Instagram application.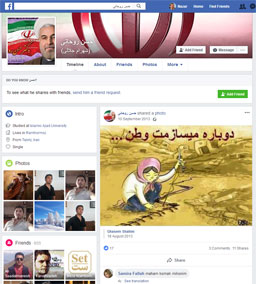 According to Facebook, some of these actions began in Iran, some in Russia. Deleted pagesmay be linked to sources identified earlier by the US government as Russian military intelligence services. However, Facebook says that this does not apply to Iranian accounts.
According to him, some of these accounts were deleted even earlier for cyber attacks before the elections in the US in 2016, while the content of the remaining, relatively recent, was devoted to "politics in Syria and Ukraine". July 31, Facebook claimed that he was able to detect yet another attempt to exert political influence by posting messages on fake pages on the eve of the midterm elections to the US Congress.
According to The New York Times, social networking representatives have already told US lawmakers about this during several meetings held in Congress in late July. According to Facebook, social networking specialists have managed to counter a campaign aimed at sowing discord in American society by posting messages relating to political or acute social topics.
Washington repeatedly accused Moscow of interfering in the presidential elections of 2016 in the United States. Donald Trump and his closest assistants have repeatedly rejected all accusations of any wrongful contacts with Russian officials during the pre-election campaign. Moscow refutes allegations of attempts to influence the course of presidential elections in the United States.