Monday 5 November 2018
European Companies to Choose between the US and Iran
0 forum post
WASHINGTON (CBS) — As a result of the United States' withdrawal from the Joint Comprehensive Plan of Action (JCPOA), European companies will have to choose between working with American or Iranian companies, to the exclusion of one another.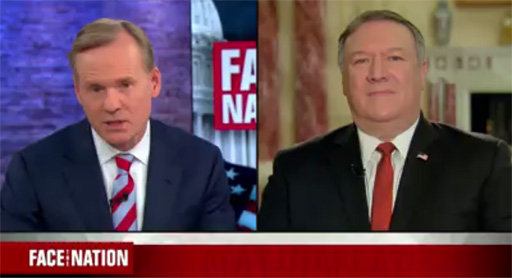 In an interview with the CBS television channel, US Secretary of State Michael Pompeo said:
The European companies will not be permitted to do business with both the United States and with Iran frankly since May since the president's announcement of withdrawal from the ill-fated agreement. European companies have fled Iran in great numbers. Hundreds of businesses have departed Iran. The whole world understands that these sanctions are real that they are important that they drive the Iranian people's opportunity to make the changes in Iran that they so desperately want and stop Iran from having the wealth and money that they need to continue to foment terror around the world.
More than 600 Iranian companies and individuals will be subject to new sanctions, Pompeo said.
Pompeo defended the temporary waivers granted to eight countries to continue buying Iranian crude oil for now against Congressional critics and others who say the U.S. is being too lenient on the Islamic Republic. Pompeo wouldn't say if India and China are receiving waivers, or if they'd delivered commitments to stop their buying. Bloomberg reported on Nov. 2 that India, Japan and South Korea are among those approved, and that China is in discussions on terms but is among the eight, according to two people familiar with the discussions.
The second part of the U.S. sanctions against Iran as part of the withdrawal of the U.S. portion of the JCPOA comes into effect today, November 5. A new wave of restrictions will affect the Iranian energy sector, oil-related transactions, as well as transactions with the Central Bank of Iran, shipping and shipbuilding.
Iranian President Hassan Rouhani, in a speech in Iranian parliament said that if the United States fulfilled its obligations, Iran was ready to negotiate with them:
Last month, when I arrived in New York, the presidents of four countries asked me to negotiate with US President Donald Trump. Negotiations are not conducted through third countries. Iran is ready to negotiate with any country if it commits to meet its obligations.