Tuesday 16 April 2019
EBRD in 1st Syndicated Loan for Kazakhstan Microfinance Group
Keywords: EBRD
0 forum post
LONDON (EBRD press service) — Micro, small and medium-sized companies in Kazakhstan will benefit from a syndicated loan of up to $50 mln arranged by the EBRD for the country's largest micro-finance organisation, KMF.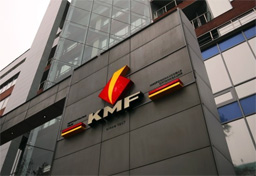 Up to $10 mln will be for the EBRD's own account while the remaining $40 mln will be syndicated to microfinance investment funds: IIV Mikrofinanzfonds; BlueOrchard Microfinance Fund; Microvest Short Duration Fund, LP; Incofin CVSO; Triple Jump B.V.; Monega Multi-Sector Microfinance & Impact Loan Fund; Microfinance Enhancement Facility S.A., SICAV-SIF; funds managed by responsAbility Investments AG; and Bank im Bistum Essen eG. The financing is the EBRD's first syndicated loan to a microfinance organisation in Kazakhstan.
While the funds will be committed in US Dollars, the EBRD will be providing the loan to KMF in Kazakhstan Tenge using a cross-currency swap. This will help protect KMF, the participating investment funds and sub-borrowers from FX-related risks.
KMF, which operates 14 branches and 100 outlets across Kazakhstan, provides financial services to over 220,000 customers across the country. It has been a partner of the EBRD since 2005.
Under the new loan KMF will continue benefit from the EU-funded Regional Small Business Programme (RSBP) for Central Asia managed by the EBRD. It will receive access to know-how in MSME finance as well as training on a variety of topics relevant for financial institutions providing services to micro, small and medium-sized enterprises.
According to EBRD, to date, it has invested a total of over $8.85 bln in the economy of Kazakhstan through 254 projects.