Tuesday 24 March 2015
CLIQ Energy Purchasing $117 mln of Kazakh Oil Asset
Keywords:
0 forum post
KUALA LUMPUR (The Star Online) – CLIQ Energy Bhd will be buying a 51% stake in a special purpose vehicle (SPV) which owns and operates two oilfield blocks in Kazakhstan for $117.3 mln.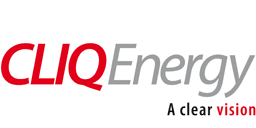 CLIQ Energy is an independent oil and gas exploration and production (E&P) Company specialising in the acquisition and development of oil and gas assets (SPAC) located in Asia and Oceania. It is buying the stake from Phystech Firm LLP and plans to increase production at the oilfields by more than five times by 2020. "We are looking to ramp up production from 1,400 barrels per day to 7,500 barrels per day in five year's time", said managing director and chief executive officer Ziyad Elias at a press conference on Tuesday.
The company will enter into two agreements, one of which is a business transfer agreement (BTA) with Phystech to transfer the assets to the SPV. Once the BTA is complete, the SPV will seek a listing on the Kazakhstan Stock Exchange, then only will CLIQ acquire the 51% stake in the SPV.
CLIQ will also enter a subsurface use contract dated Sept 14, 2006 for the production of hydrocarbons at the two oilfield blocks. It will satisfy the acquisition via $90 mln in cash and a deferred cash payment of $27.3 mln three years after the sales and purchase agreement (SPA) is completed.
The company signed the conditional sale and purchase agreement with Phystech today. If it receives the approval from the Securities Commission and shareholders, the acquisition will see CLIQ graduating from a SPAC to a junior independent exploration and production company.