China Triumph Becomes a Shareholder of a Kazakh Glass Maker
Tuesday 3 July 2018
ASTANA (Interfax-Kazakhstan) — China Triumph acquired a major stake in a glass plant in Kyzylorda (Kazakhstan), the region governor, Krymbek Kusherbayev, declared.
In 2014, Kazakhstan and Iran agreed to build a plant for production and processing of flat glass in Kyzylorda, southern Kazakhstan. The agreement had been signed by Investment Fund of Kazakhstan (a subsidiary of National Management Holding Baiterek) and Kaveh Glass Industry Group, the largest manufacturer of glass products in Iran and throughout the Middle East.
Kazakhstan's share in the project was made 49%,.and the Iranian company, the project's strategic investor, get the controlling 51% stake. The project cost is estimated at 52 bln tenge ($284 mln at the time). The funding was provided by the shareholders and through obtaining loan. The shareholders provided 30% of the amount — about $85.2 mln — and the remaining 70% — $198.7 mln — came from loans.
The construction of the new plant in the newly created industrial zone of Kyzylorda begun in 2014. Commissioning was in 2017.
The plant produces products that comply with the European quality standard: flat glass (197,1000 tons per year), tempered glass sheet (3,700 tons per year), mirrors (3 mln m² per year), windows (7,700 tons per year) as well as energy-saving glass with magnetron sputtering (11 mln m² per year). The plant employs more than 300 local professionals. 70% of all the products will be sold on the Kazakh market. The rest is exported, mainly to the countries of the Customs Union (Russia and Belarus) and Central Asia (Uzbekistan, Kyrgyzstan, Turkmenistan and Tajikistan).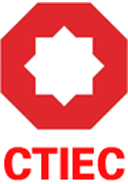 The new Chinese shareholder, China Triumph International Engineering Co., Ltd. (CTIEC) is a national comprehensive Grade-A D & R unit, an internationalized engineering group company. It is a key hi-tech enterprise of China and an engineering technology platform of China National Building Material Company Ltd.
CTIEC possesses foreign trade right and grade-A qualifications for design & general contracting, engineering consultation and engineering supervision in the respects of the building material industry, light textile (domestic silicate), civil engineering, new energy engineering and special engineering projects of environment pollution treatment. Moreover, CTIEC has set up seven institutions of the trade including China Glass Development Center jointly sponsored by UNIDO and Chinese government, established fourteen national and provincial innovation platforms including State Key Laboratory for Advanced Technology of Float Glass.