Home > Misc > Central Asian states to fight for water
Central Asian states to fight for water
Tuesday 21 June 2011
German Der Tagesspiegel is sounding an alarm about the possibility of re-emerging conflict in Central Asia, this time between Kyrgyzstan and Tajikistan. According to the author of the publication Elke Windisch, the basis for this can be a "conflict over water and land." The most dangerous, according to the journalist, is the situation in the south-west of Kyrgyzstan. She wrote that the border often runs here in the middle of a village, and people on both sides blame each other for excessive water consumption. The situation is even tenser in some villages in Kyrgyzstan, many of which often do not have water due to incorrect operation of the water canals.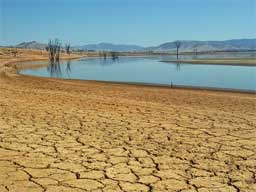 ---
View online : Source article
Any message or comments?