Tuesday 12 May 2020
Bus Services Resume Operation in Nur-Sultan
Keywords: COVID-19
0 forum post
NUR-SULTAN / ex ASTANA (KazInform) — Deputy Akim of Nur-Sultan (former Astana) Bakhtiyar Maken announced the resumption of the city's public transport operation, Kazinform correspondent reports.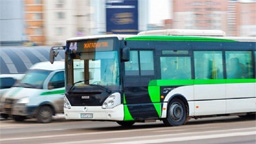 He declared that the capital city is resuming public transport operation on May 12 with measures related to observation of all necessary sanitary standards.
Today the President of the Republic of Kazakhstan, Kassym-Jomart Tokayev, has chaired the session of the State Commission on the state of emergency.