Wednesday 25 March 2015
At Least 3 Kazakhs Die in Alps Plane Crash
Keywords:
0 forum post
ASTANA (KazInform) – The Foreign Affairs Ministry of the Republic of Kazakhstan confirms that three citizens of the country Yerbol Imankulov (born 1965), Aizhan Issengaliyeva (b. 1966) and Adil Imankulov (b. 1989) were among the 150 people aboard the Germanwings plane that crashed in the French Alps on March 24, 2015 and extends its deepest condolences to the families and relatives of the victims.
D-AIPX taking off from Barcelona Airport in May 2014.
(Credit: Sebastian Mortier)
According to German authorities, Yelena Bless who was also onboard might be a citizen of Kazakhstan as well. This information is being checked.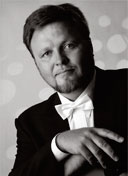 Furthermore, Oleg Bryzhak – bass-baritone opera singer – along with his colleague Maria Radner are among the victims. Born in Jezkazgan, Kazakh SSR into an ethnic Ukrainian family, Oleg Bryzhak (born 1960) moved to Germany in 1991 to join the Badisches Staatstheater Karlsruhe. From 1996 until his death, he was a soloist with the Deutsche Oper am Rhein in Düsseldorf. The performers were flying home at the end of a run of Siegfried in Barcelona.
Authorities don't expect that anyone survived the crash, as the plane was torn into small pieces and wreckage is strewn across a large area. Radner's child was one of two babies on board the flight – another baby and his mother, Marina Bandres, were returning to their home in Britain from a funeral in Spain.