Monday 29 October 2018
Astana Hosts New Generation School Int'l Conference
Keywords:
0 forum post
ASTANA (KazInform) — The capital of Kazakhstan hosted for the 10th time the international science-to-practice conference New Generation School timed to the 10th anniversary of Nazarbayev Intellectual Schools AEO.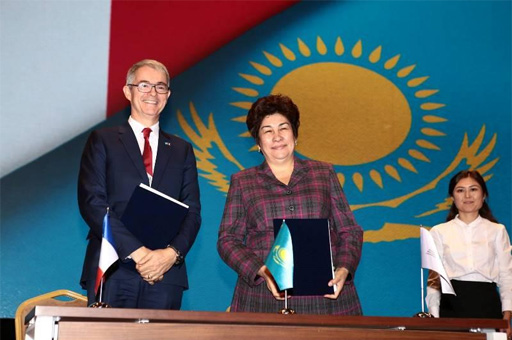 Some 2,000 delegates from over 20 countries of the world, a record number of the participants, took part in the 10th educational forum. Kazakhstan was represented by delegates from all regions of the country consisting of 700 teachers. The biggest delegations came from Karaganda region and the city of Astana.
Attending the opening ceremony were Yerlan Sagadiyev, Minister of Education and Science of Kazakhstan, Shigeo Katsu, President of Nazarbayev University , and Chairman of Nazarbayev Intellectual Schools AEO Kulyash Shamshidinova who noted in her opening remarks:
For years our conference has played a role of a unique platform where scientists and teachers from Kazakhstan, CIS and abroad countries can share best practices. This year's conference has coincided with the 10th anniversary of NIS schools.
Astana hosts New Generation School int'l conference World-renowned scientists, experts and teachers traditionally took the floor at the conference, including Dr. Susan Robertson, Faculty of Education, University of Cambridge, Michael Young, the author of the theory of powerful knowledge, Kai-ming Cheng, Chair Professor of Education at the University of Hong Kong, Dr. David Marsh, lead expert of EduCluster Finland Ltd., and other top managers in the sphere of education.
As part of the conference, Nazarbayev Intellectual Schools AEO inked the memorandums of cooperation with the Embassy of France in Kazakhstan, Bilimkana private schools (Kyrgyzstan) and the Gumilyov Eurasian National University.