Wednesday 7 November 2018
RusHydro Sues Kyrgyzstan in Court
Keywords: Russia
0 forum post
YAKOUTSK (TASS) — RusHydro has filed a lawsuit in The Hague for the reimbursement of funds committed for the construction of hydroelectric power plants in Kyrgyzstan. The head of the Russian company, Nikolai Shulginov, said he expects to win the case in court.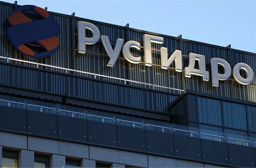 The power generation company RusHydro has filed a legal action with the International Arbitration Tribunal in The Hague concerning the recovery of costs incurred in the construction of the Upper Narym HPP waterfall in Kyrgyzstan. The head of the Russian company Nikolay Shulginov told reporters:
We are working with the court, which is located in The Hague, and a large number of documents are in preparation.

[…]

Not everything goes fast. The main thing is that the trial has already begun.
Shulginov added that the company is optimistic about the court's verdict.
Earlier, RusHydro was negotiating with the Kyrgyz government for the full reimbursement of funds for the implementation of the unfinished project for the construction of the Naryn high-altitude power plant cascade under an intergovernmental agreement between Russia and Kyrgyzstan. However, the parties did not reach an agreement.
In September 2012, Russia and Kyrgyzstan signed an agreement on the construction of the Upper Naryn hydropower cascade and the Kambarata 1 hydropower plant, in which the Russian side was the sole investor. The parties should have built a cascade of hydroelectric power plants under equal conditions; the same principle would have been maintained even after the facilities had been commissioned. In January 2016, Kyrgyzstan denounced the agreements with Russia on the construction of hydroelectric power plants. One of the reasons for Kyrgyzstan's attitude is the lack of a decision on project financing.
Shulginov estimated the cost of investing in the hydroelectric power plants in the Upper Naryn Falls to be between $35-$36 mln. RusHydro points out that the intergovernmental agreement on the construction and operation of the Naryn cascade of high power plants was unilaterally broken by Kyrgyzstan. For him, his company has never made any statement regarding the intention to stop the construction of the Upper Naryn hydroelectric power plant cascade.
In July 2017, Kyrgyzstan signed an agreement with the Czech company Liglass Trading CZ to build the HPP Akbulunskaya and Naryn HPP-1 in the Upper Naryn waterfall.