Tuesday 21 June 2011
Manas moves closer to securing Kyrgyz gold licence
Keywords:
0 forum post
PERTH (miningweekly.com) − Gold explorer Manas Resources has moved closer to securing a mining licence for its Shambesai gold project, in the Kyrgyz Republic, by submitting the Technological and Economic Justification study (TEO) to the Natural Resources Ministry.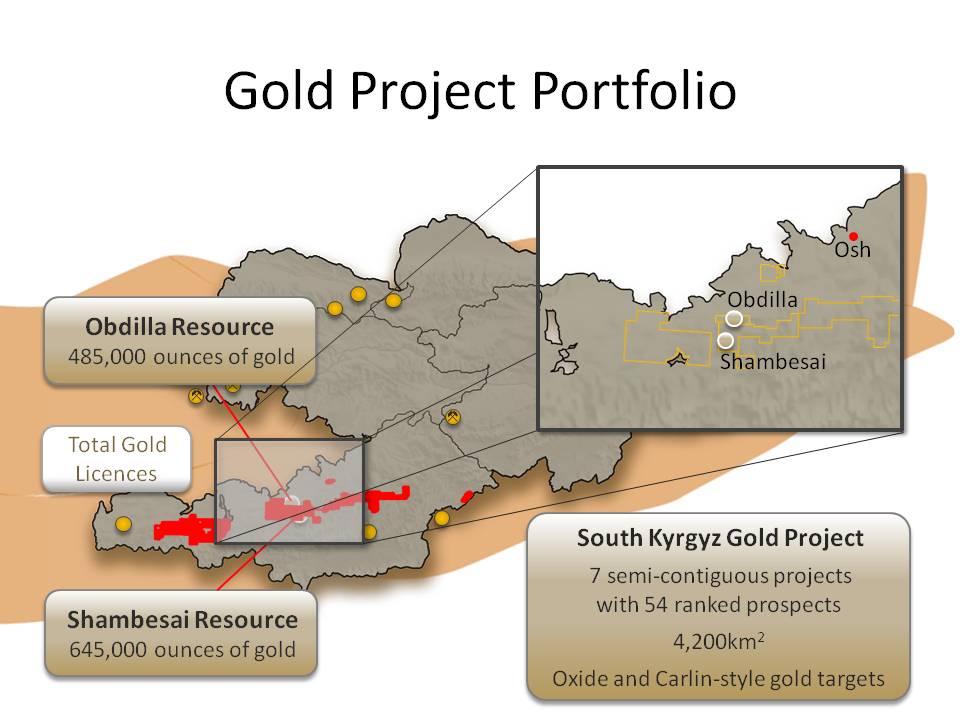 The TEO report was a key part of the Kyrgyz Republic's mining approvals process, and once approved, would allow Manas to apply immediately for a mining production licence.
Manas Resources Limited (ASX – MSR) is an Australian-based explorer in the Kyrgyz Republic with substantial resources, high grade drill targets and a large highly-prospective land holding in the world class Tien Shan gold belt.
"We have now completed the first step in the approvals process to allow us to start on-site development activities at our low-cost, high-margin Shambesai gold project," said MD Stephen Ross on Tuesday.The Shambesai project is estimated to host a mineral resource of some 645 000 oz of gold, with a recently completed feasibility study estimating that the project could recover some 180 000 oz of gold over six years, at a cash cost of $250/oz, placing the project into the world's lowest quartile of cash cost gold producers.
Ross noted that Manas currently had six drill rigs in operation at Shambesai and two drill rigs in operation at the nearby Pum prospect, to increase the resource and potential mine life for the leach project.
Basic engineering development was also progressing rapidly, Ross said, with local engineering first to allow for early start of the detailed design, once the mining licence was granted.
Further, an environmental baseline study and preliminary environmental assessment for the project have also been submitted to the Natural Resources Ministry. Ross noted that approval of this work would allow fast-tracking of the project environmental approvals when the mining licence is obtained and the basic engineering completed.
Manas Resources was incorporated in October 2007 to acquire, explore and develop several significant gold projects in the Central Asian country of the Kyrgyz Republic.
With a resource base of 645,000 ounces on the high-grade Shambesai project and almost 500,000 ounces at our Obdilla project, located 8km north of Shambesai, we are a proven gold explorer with growing gold resources.
---
View online : Source article