Friday 9 November 2018
Russia to Facilitate Direct Talks with Taliban
Keywords: Russia
0 forum post
KABUL (Pajhwok Afghan News) – The head of the High Peace Council (HPC) delegation said on Friday that Russia has pledged to facilitate direct talks between Afghan government and the Taliban,
The Russia summit on Afghan reconciliation process kicked off on Friday in Moscow in which delegations from HPC, representing the Afghan government, the Taliban delegation and representatives from Iran, Kazakhstan, Kyrgyzstan, China, Pakistan, Tajikistan, Turkmenistan, Uzbekistan and the US participated.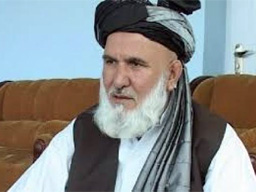 According to reports, Haji Din Mohammad, head of the HPC delegation in the summit, told reporters that Russian officials pledged to elevate the Afghan reconciliation dialogue under the Moscow Peace Talks framework in the near future. "It is a good suggestion and the people of Afghanistan should decide their future by themselves. The neighbouring countries don't want to interfere in the matter they just facilitate unconditional talks", he said. He added, the Moscow meeting results were satisfactory for Afghanistan.
Earlier, Russian foreign minister said terrorist groups wanted to make Afghanistan a safe haven for themselves in the central Asia. He also stress Afghanistan should not become a battle ground for the rivalries of other countries.